How to Show Off Your Brazilian Keratin Treatment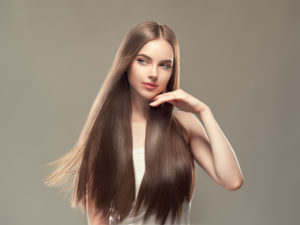 You've committed to improving the way you look. You've scheduled an appointment at your favorite professional salon for a Brazilian keratin hair straightening treatment. You've allowed your favorite stylist to give you the kind of straight, sophisticated, and shockingly sexy hair you've always wanted.
Now what? Why, it's time to show it off, of course!
Promoting Your New Look
It's okay to want people to see your sexy new look. In fact, one of the biggest reasons you chose the get a Brazilian keratin treatment in the first place was to shock your friends with how attractive you are.
So the best way to show off your sexy, straight hairstyle is to post it on your social media. Specifically, your Instagram, Snap Chat, and Facebook accounts.
While there are lots of places online to show off your new look, these "Big Three" social media platforms offer the ideal spaces for posting pictures of your new look. The reason? Because they enable instant feedback from your social media followers.
Lots of Positive Feedback
Everybody likes to be complimented, especially when they have done something as drastic as changed their whole look with a Brazilian keratin hair straightening treatment. So when you post photos of yourself with straight, sexy, and sophisticated hair on your favorite social media platforms, you can expect instant positive reinforcement from your family and friends.
Even before you get a chance to go out and show off your new look in public, you can post pictures online for all to see. And when they do, you can be sure to get plenty of praise, including Facebook "Likes", Instagram "Hearts" and other popular forms of positive feedback on social media.
You already have made the brave decision to improve the way you look. Now it's time to show it off on social media and bask in the praise you deserve.