Brazilian Keratin Treatment Saves Time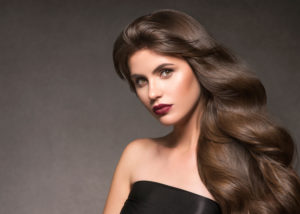 How long does it take for you to get ready in the morning before work? How about at night before you go out?
What if there were a way to cut that "getting ready" time in half and look even more glamorous and sexy than you already do? Well, now there is.
Brazilian keratin hair straightening is a salon treatment that not only straightens and enriches your hair but makes it more manageable and more durable. Once you have your favorite salon stylist give you a keratin treatment, your hair can be ready to go with little to no morning or evening maintenance.
Time Is On Your Side
Many women spend a half hour or longer in the morning getting ready for work. But when you have a keratin hair straightening treatment you can significantly reduce your morning preparation time, giving you more time to relax or simply sleep in a little longer.
And keratin straightened hair is also easier to prepare when you are going out at night. Because you won't have to spend as much time straightening, brushing, and coddling your hair, you can spend those extra minutes paying more attention to your makeup, your wardrobe, or simply getting ready for the evening while listening to music.
The Keratin Difference
Brazilian keratin hair straightening works by adhering keratin proteins to keratin already found naturally in your hair. Using heat, your stylist binds these two strong proteins together giving your hair more body, more durability, and more strength. As a result, your keratin straightened hair can keep its long, lush look for weeks or even months after your treatment with little to no maintenance.
Now you can spend more time doing the things you truly enjoy rather than having to try to tame your hair every morning and evening. Save time, look better, and feel more confident with Brazilian keratin hair straightening by Marcia Teixeira.