Considering a New Look for Spring?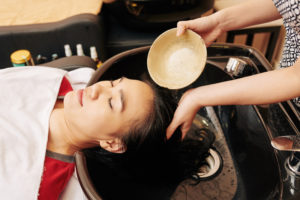 Spring has finally sprung! In many places, it has been a particularly long and dreary winter. But now it's finally time to emerge into the spring sunshine and start enjoying life again!
Lots of women celebrate spring by treating themselves to a new spring outfit or even a whole new wardrobe? But this year, why not celebrate the fresh new season with an entirely new look — starting with a Brazilian keratin hair straightening treatment by Marcia Teixeira?
Fresh New Look
Brazilian keratin hair straightening is a technique that uses heat to bond keratin proteins to the keratin already found in your hair naturally. The result is straight, strong, and sexy hair that holds its look for weeks or even months with little to no maintenance.
Now you can enjoy the spring sunshine, rising temperatures, and longer days with a fresh new attitude. Feel more confident, look more sexy, and have more fun by treating your look to an update featuring Brazilian keratin hair straightening.
Just one visit to your favorite local professional salon is all it takes to give yourself a whole new look for spring. Dazzle your friends and impress your coworkers by showing off your bold new look and sexy new style.
Spring Break
This spring, make a complete break with your old life and try something new and exciting. Your attractive new hair can be just the beginning of the next great era in your life.
Brazilian keratin hair straightening offers just the right new beginning you've been dreaming about all winter. It's time to shake off the past and step into a whole new you, starting with a sexy new look that features long, straight, and eye-catching hair.
If you're ready to turn the page, the Brazilian keratin hair straightening treatment by Marcia Teixeira is ready to give you the bold new confidence you need to make a fresh start.