The Best Hairstyle for Spring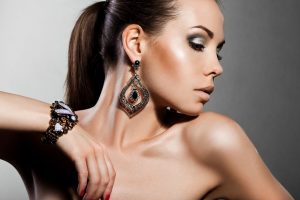 In springtime, it seems like everything is in motion. From people scrambling to get things done before summer begins to nature renewing itself once again as birds and insects get busier.
It's only natural for life to spring to life in springtime. But this spring, more than ever, people are spending time with friends and family making up for lost time after more than a year of anxiety and solitude. This is certain to be a spring and summer like no other. So get ready for spring by treating yourself to a Brazilian keratin hair straightening treatment by Marcia Teixeira.
Low-Maintenance, High Benefit Hairstyle
Brazilian hair straightening is the perfect choice for spring. Not only does it give you a new, dramatic look that will amaze your family, friends, and co-workers, but it also is low maintenance and long-lasting. With just a single hairstyle appointment at your favorite local professional salon, you can treat yourself to a silky, sexy look that lasts for weeks or even months with little to no maintenance.
That means you spend time enjoying and appreciating your time with others rather than having to worry about treating or caring for your hair. You can forget about hairstyling appointments for a while and instead focus on being with the people you love most.
New Season, New You
Spring is when nature wakes up. It should also be the season when you reconsider your look, your style, and what your hairstyle says about your confidence.
This spring, make it count more than ever by treating yourself to the lush, luxurious look that requires little to no maintenance and that will last well into the summer and beyond. Ask your favorite professional stylist to give you a Brazilian keratin hair straightening treatment by Marcia Teixeira and make this spring count more than ever.