Get Ready for Your Trip with a Brazilian Keratin Treatment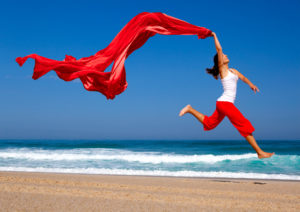 Have you heard the news? Travel is back!
After more than two years of staying home, canceling plans, and "staycations", people are finally ready to start traveling again. Airlines are reporting record numbers. Resorts and vacation destinations are filling up quickly. And people everywhere are making plans to get out and travel this summer.
With the threat of Covid (hopefully) declining for good, it's finally time to get ready for that vacation you have been putting off for the past couple of years. And part of those plans should be a new hairstyle that you can show off on your vacation.
Brazilian Keratin
A Brazilian keratin hair straightening treatment by Marcia Teixeira should be part of your travel plans because it is the perfect hairstyle for traveling. Low maintenance, long-lasting, and most importantly incredibly beautiful and impressive, your keratin treatment gives you the kind of hair you have always wanted.
Plus, what better way to show off your new look than with vacation photos you can post from exotic locales on your social media accounts.
Vacation Travel
Let's face it: All of us deserve a relaxing vacation after the last couple of years we've experienced. Whether you prefer going to the beach or a theme park, going hiking or simply enjoying the best food and entertainment somewhere new and exciting, do it in luxury and style with a hair treatment that lets you look your best.
Brazilian keratin hair straightening is ideal for travel because once you get it, you don't have to do anything else to your hair for weeks or even months to come. Just wash it, comb it, and forget it.
Before you make airline and hotel reservations, schedule a spot with your favorite hairstylist and ask for a Brazilian keratin hair straightening treatment. Then get ready for the best vacation ever!