Best Hairstyles for the Holidays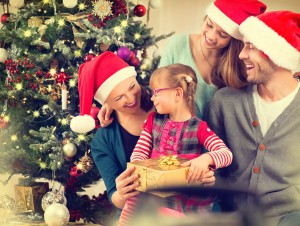 Like it or not, the holidays are in full swing. That means looking your best is more important than ever.
In a certain sense, creating your own unique holiday style is simpler during the holidays than it is during other time of the year. You already know what sort of dresses are going to look best for holiday cocktail parties, how to dress at informal get-togethers, and what to wear for fancy New Year's Eve events.
But what about your hairstyle? Are there any particular ways to do your hair that go with every holiday ensemble?
The Perfect Holiday Hairstyle
Getting a keratin treatment for the holidays is one of the best holiday gifts you can give yourself. That's because the type of straight, rich, and lush hair you get with a keratin treatment goes with everything you wear.
From a fancy ball gown to an ironically ugly holiday sweater, you are going to look and feel your best when you have the kind of straight, attractive hair a keratin treatment gives you. Just a short amount of time in the salon chair and you can have a holiday hairstyle that will last all season long, and long into the new year.
Low Maintenence, High Value
Keratin treatments can last up to four to six weeks, or even longer depending on the type of hair you have. So when you get a keratin treatment at the beginning of the holidays, you can enjoy it all season long.
Straight hair is also much easier to manage than other types of hairstyles. When you have a keratin treatment, you can do so much to your hair and it will always look amazing.
This holiday season, give yourself a special gift. Get a keratin treatment from Marcia Teixeira at your local salon and look fabulous all season long.