How to Keep Your Keratin Treatment Looking Its Best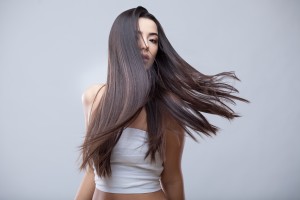 The Brazilian keratin hair straightening treatment you have done at your local professional salon can last anywhere from a few weeks to a few months.
But you can keep your hair looking long, lush, and straight even longer when you maintain it with the right hair care products, including professional-grade shampoos, conditioners, and other products from Marcia Teixeira.
Keratin Treatment  – Long, Luscious, Sexy Hair
Now Marcia Teixeira has an entire line of top-quality hair care products specifically design to help your keratin treatment look and feel its best, including:
Marcia Teixeira Treated Color-Safe Shampoo (Sulfate-Free)
Marcia Teixeira Keratin Shampoo for Color Treated Hair
Marcia Teixeira Keratin Leave-In Spray
Marcia Teixeira Keratin Care Hydrate Moisturizing Shampoo for Normal Hair
Marcia Teixeira Keratin Intensive Masque
Marcia Teixeira Brazilian Keratin Shampoo for Daily Use
Marcia Teixeira Brazilian Keratin Conditions for Daily Use
Marcia Teixeira Buriti Thermal Protector Shine Serum
And much, much more!
Your keratin-treated hair will maintain the same stylish, attractive look for weeks or even months after leaving the salon when you maintain it with these professional-quality hair care products from Marcia Teixeira.
Keratin Treatment  – Women Are Raving About These Incredible Hair Care Products
Since they were introduced, Marcia Teixeira's brand of salon-quality hair care products have been enormously popular. And customers are gushing about how great they make their hair look.
"I've had keratin-treated hair for the past three years and have never liked any of the shampoos and conditioners recommended to me," said Debbi Feiner. "These Marcia Teixeira products are a world apart. They come out of the bottle feeling lighter. And my hair looks, feels, and smells great!"
Marcia Teixeira's salon-quality hair care products are getting rave reviews like this on Amazon and everywhere else they are available.
If you want to keep your keratin treatment looking just good as it did the moment you walked out of your local professional salon, then use the salon-quality Marcia Teixeira hair care products.