Meet Marcia Teixeira's Latest Hair Styling Therapy!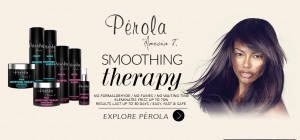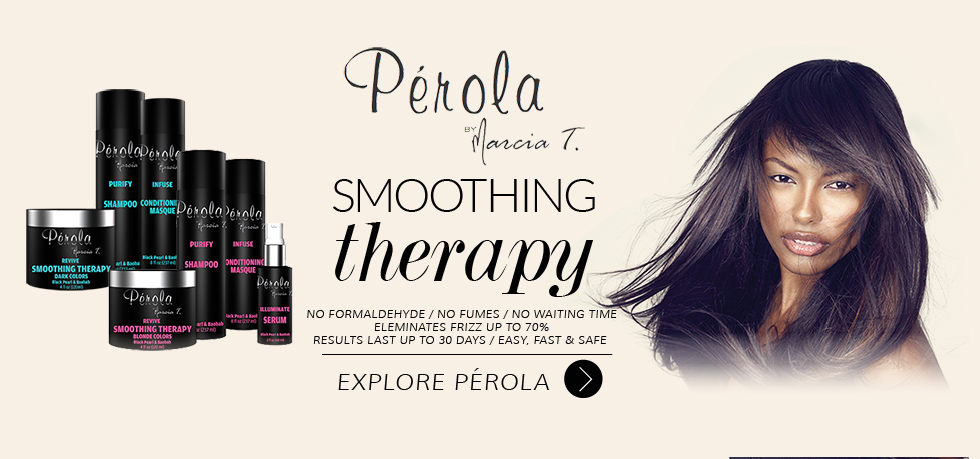 If you haven't heard about Perola, Marcia Teixeira's latest hair styling therapy for both home and salon use, then you need to know about it.
Perola is a line of new smoothing hair therapy for blonde and dark colors, featuring shampoo, conditioning masque and a specially formulated smoothing therapy that will leave your hair looking lush, straight, and beautiful.
Keratin Treatment — Marcia's Latest Creation!
What's so great about Perola? Well, how about the fact that it contains no formaldehyde, produces no fumes, and best of all requires no waiting time.
Now you can get the smooth, silky hair you want without waiting hours for your treatment to take hold. Instead, you can get great looking hair instantly.
Plus, Perola eliminates frizz by up to 70 percent. And the great-looking results can last for up to 30 days!
Keratin Treatment —  All-Natural Secret Ingredients
What's the secret to a full head of silky, straight hair? It's two top secret natural ingredients.
The first is black pearl. Known as the "Pearl of Queens" as well as the "Queen of Pearls", the rare black pearl is a natural marine mineral that works in tandem with many of the enzymes and antioxidants already in your hair by supporting detoxification, health, and vitality.
Then there's oil from the baobab tree, which is also known as the "Tree of Life".  Baobab oil is known for its intense moisturizing qualities, as well as being full of vitamins, minerals, and healthy fatty acids.
The baobab oil in Marcia Teixeira's new Perola helps restore moisture to your dry, brittle hair. It also improves elasticity and helps reinforce your hair's original structure.
Together, these two secret natural ingredients produce a lively head of full-bodied hair that will thrill you.
So if you don't know about Perola, Marcia Teixeira's latest discovery for long, luscious hair, now you know!