Can Your Keratin Treatment Give You More Confidence?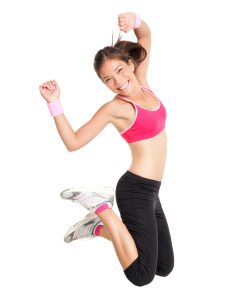 Many women find that when they get a Brazilian keratin hair straightening treatment by Maria Teixeira at their local professional salon, they not only walk out with a new hairstyle but also a new attitude.
A keratin treatment can give a woman more confidence, an improved outlook on life, and even more enthusiasm and energy. Because your long, straight, and sexy looking hair looks so amazing, it can actually cause you to feel more incredible.
So is there some sort of a connection between keratin and the way you feel about yourself?
The Physiology of Keratin
Keratin is a natural protein that is actually already present in your hair. When you get a keratin treatment, additional keratin is bonded to your hair using heat. The hair is then straightened using a flat iron, leaving your hair looking longer, straighter, and more lush and full.
The keratin itself remains bonded to your hair for up to two months, giving you a dramatic new look that is certain to turn heads. And while there's no physiological reaction between the keratin and your body, there can definitely be a psychological reaction.
Psychological Benefits of Keratin
Women who receive keratin treatments often feel as if they have more confidence and improved self-esteem. And why wouldn't they? When they unveil their new look to their family, friends, and co-workers, they are certain to get a lot of positive reactions.
That can improve their self-image, allowing women to have more confidence, more enthusiasm, and improved self-esteem. And when you feel better about yourself, it often gives you an improved outlook on life which can, in turn, give you more energy and even more ambition.
So while there is no physiological connection between your Brazilian keratin treatment by Maria Teixeira, there can often be other important benefits that can make your life better.