This Fall, Get the Attention You Deserve!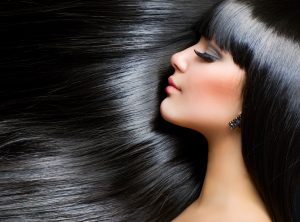 Autumn is the season for new beginnings. It's when a new school year begins. It's when many recent graduates start their new careers. And it's the beginning of football season, among other sports.
It's also the time for change. It's when leaves change colors and fall from the trees. It's when people change from their summer outfits into their fall clothing. And it's when many people commit to making new positive changes in their lives, such as joining a health club or getting on an online dating service.
So that makes autumn the perfect season for you to change your look by treating yourself to a Brazilian keratin hair straightening treatment by Marcia Teixeira at your local professional hair salon.
Brazilian Keratin — New Beginnings
Brazilian keratin treatment gives you the kind of long, straight, and luxurious hair that people will notice. It's a fast, simple, yet long-lasting treatment that is practically guaranteed to turn heads wherever you go.
When you get a Brazilian keratin treatment, the keratin protein already found in your hair is bonded with additional keratin to create strong, long, and lush hair. It's the kind of hair that people notice. So that means you can spend this fall getting the attention you deserve. That's especially important if you are looking to have fun this fall, or maybe even find somebody new.
Brazilian Keratin — You Deserve More
Brazilian keratin treatment by Marcia Teixeira gives you the kind of long, lush, straight hair you deserve. If you have been thinking about changing your look, now is the time to do it.
Summer is over, people are starting new things, and the holidays are right around the corner. This fall, start the season out right by treating yourself to the lush, luxurious, and sexy new look that will finally put you in the center of attention wherever you go. Treat yourself to a Brazilian keratin hair straightening treatment by Marcia Teixeira.