The Holidays Are on the Horizon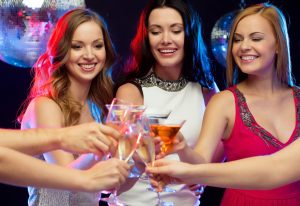 The start of the holiday season is right around the corner. While Halloween isn't officially a national holiday, it marks the beginning of the fall and winter holidays. For many, it's the best time of the whole year.
Thanksgiving is just a few weeks after Halloween. It's also the start of the holiday shopping season. After a busy month of holiday shopping, celebrating, and enjoying the company of family and friends, it's Christmas before you know it.
A week later, New Year's Eve brings even more celebrations. And then there's the morning after recovery of New Year's Day, which marks the start of the college football bowl season. And while Super Bowl Sunday at the beginning of February isn't actually a national holiday, like Halloween it's something practically everybody celebrates.
The Holidays Are on the Horizon – Holiday Preparations
The period from Halloween to Super Bowl Sunday is only about 12 weeks. But they are often the busiest 12 weeks of the whole year.
There is so much to do, so many people to see, and so many social events to attend that the extended holidays often fly by in a flash. Before you know it, it's all over and we find ourselves once more in the dead of winter hopefully looking toward spring.
This year, get ready for the holidays by looking and feeling your best. Treat yourself to a Brazilian keratin hair straightening treatment by Marcia Teixeira at your local professional hair salon.
The Holidays Are on the Horizon – Holiday Hairstyle
A Brazilian keratin treatment will give you the kind of long, straight, and glossy hair that will make you the star of the holiday season. From Halloween, Thanksgiving, Christmas, New Year's and all the way through your Super Bowl celebration, your keratin treatment will keep you looking glamorous and feeling confident.
Don't blink or the holidays will be over. This holiday season, celebrate yourself with a keratin treatment by Marcia Teixeira.