Just Wait to See How Great You Will Look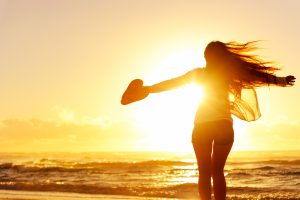 While most people are still hunkered at home during the coronavirus emergency, many already are making plans for what they will do once the crisis has passed.
In most places, hair salons remain closed. But they won't stay shuttered forever. The day is coming soon when most businesses will reopen and life will begin to return to normal. And when it does, nearly everybody is going to need a hair appointment!
Brazilian Keratin
Unless you are quarantined with a hairstylist, the odds are that your hair is going to be pretty long when you finally emerge from your house. One of the first things you will want to do is to get your hair done.
Consider getting a Brazilian keratin hair straightening treatment right away. For one thing, it will leave your hair looking straight, sultry, and sexy. For another, it will last for a long time with little to no maintenance. How long? Some women can keep their Brazilian keratin-treated hair looking amazing for up to six to eight weeks. Now that's a long time!
Start Making Plans
One of the best ways to cope with being cooped up inside is thinking about all the things you want to do once you finally get out of your house. A Brazilian keratin hair straightening treatment by Marcia Teixeira at your local salon is the perfect way to commemorate the end of this terrible crisis.
Your Brazilian keratin treatment will leave you looking great, feeling refreshed, and ready to enjoy the return to normalcy.
We may have a few more weeks behind closed doors, but the day is coming when we can emerge from our houses and get on with our lives. For the time being, you can dream about getting the Brazilian keratin hair straightening treatment you deserve. It will make you look and feel better. You can count on it.