Summer Can Be Hard on Hair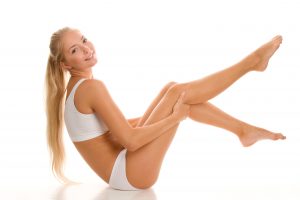 Summer means barbecues, beach parties, and fun in the sun. But for hair, it can also mean split ends, sun damage, and frizziness caused by high humidity.
When the weather heats up, so do many of the most common hair problems. And visiting your stylist won't solve them unless you use the proper solutions for the most common sun- and heat-related issues.
Brazilian Keratin
One of the fastest and simplest solutions for summertime hair drama is Brazilian keratin hair straightening treatments by Marcia Teixeira. Our exclusive hair straightening and strengthening products can build up your hair's resistance to the most common summer hair problems. That means you can enjoy all the fun and excitement summer has to offer without ever worrying about what it will do to the way your hair looks.
Best of all, a single keratin treatment can last for weeks or even months. So your Brazilian hair straightening offers protection well into the summer and beyond with little to no additional maintenance. Swim in the pool, lie out in direct sunlight for prolonged periods of time, or simply enjoy good times with family and friends with the security and confidence you deserve.
Summer Fun
Summer is one of the best times of the whole year because it lets you have fun in the sun with the people who matter most. Now you can enjoy the best summer has to offer without worrying about damage to your hair thanks to Brazilian keratin hair straightening products by Marcia Teixeira.
Our patented hair treatments strengthen and protect your hair while giving it body and bounce that stands up to heat, sun, harsh pool chemicals, and other common summer problems.
It's going to be a long, hot summer. Make sure your hair is protected and that you always look your best with Brazilian keratin.