Jump Start Your Life with a New Hairstyle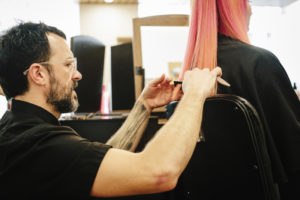 If you want to make changes in your life, there are big things you can do and little things. Major changes include things like starting a new career, getting out of a long-term relationship, or expanding your family.
But a little thing like changing your hairstyle can make just as big of a difference without being as disruptive. And getting a Brazilian keratin hair straightening treatment is just the ticket to a whole new you!
Brazilian Keratin
A Brazilian keratin hair straightening treatment bonds natural keratin protein with the keratin already found in your hair to give you straighter, lusher, and more attractive hair. It's the fast, easy, and effective way to positively impact your life in a single afternoon.
When you get a keratin treatment, you will instantly look more appealing. And that can boost your confidence and self-esteem, which can in turn give you the impetus to take more affirmative action in your life. This includes things like finding a new partner, asking for a raise or promotion, or simply enjoying being the center of attention wherever you go.
Big Change, Little Worry
Making major life changes can be stressful. Things like getting out of a relationship, changing careers, or choosing to have children will have lifetime consequences. And they come with lots of worry about whether or not you are making the right decision.
But getting a Brazilian keratin treatment offers huge benefits with little risk to your future happiness. In fact, you can be confident that your choice to get bold, beautiful hair will have a positive, immediate impact on how people perceive you. Get ready to turn heads wherever you go with your new silky, sexy look.
If you want to make changes in your life but aren't ready to take a big step, start with a little one. Get a Brazilian keratin hair straightening treatment that offers a happier, more confident future.