It's Not Too Early To Plan for Fall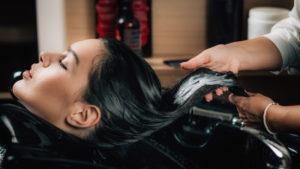 Okay, so the Fourth of July was only last week. The MLB All-Star Break is still happening. Summer is definitely in full swing. But that doesn't mean it's not too early to start thinking about the fall season.
Autumn is literally right around the corner. In just a few short weeks, schools will be starting up again, temperatures will be cooling off, and the fall celebration season will be starting, complete with tailgate parties, Halloween parades, and Thanksgiving dinners.
What better way to get ready for fall than by treating yourself to a whole new look, especially one that features a Brazilian keratin hair straightening treatment by Marcia Teixeira?
Fall Fashion Fun
For many, the fall is the best season of the whole year. It just seems like there's so much more going on once the calendar pages turn to September, October, and November.
That's why right now is the best time of the entire year to start thinking about your new look for fall. You can change your hairstyle, change your attitude, and even change the way other people perceive you this fall with a Brazilian keratin hair straightening treatment. When you ask your stylist for this innovative and exciting new salon treatment, you can walk out with a sexier, more confident version of yourself that will make this fall the best one ever.
New Season, New You!
There are so many fun and exciting things waiting for you in the fall. Why not prepare for them with a stunning new look courtesy of a Brazilian keratin hair straightening treatment by Marcia Teixeira? Imagine the look on the faces of your friends and classmates when you return to campus with the kind of long, straight, and luxurious hair that will make you the envy of everyone you meet.
This is going to be a great autumn. Are YOU ready?