'Is Brazilian Keratin Safe for My Hair?'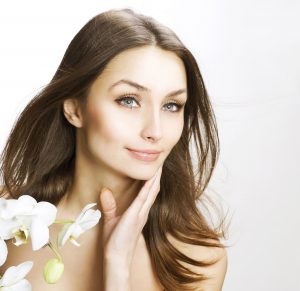 Horror stories abound about people who have bleached their hair only to have it fall out. Or perms that have gone so wrong that the person ends up looking like a character in a monster movie. So it's natural to wonder about a new styling method like Brazilian keratin hair straightening. Is it safe? Or are you taking a risk when you ask your stylist for it?
The truth is that Brazilian keratin is not only safe, it's actually natural! That's because keratin hair straightening uses heat from a flat iron to bind keratin protein with other keratin proteins already found naturally in your hair. The result is straight, luxurious, shiny hair that increases your attractiveness and can even give you more confidence.
Brazilian Keratin 
The process originated in Brazil but quickly spread throughout the world as the fast, effective, and safe way to improve your look and instantly make you more attractive.
In just a few hours, you can get the kind of straight, manageable, and luxurious hair you've always wanted. It's fast, effective, and easy to get the look you want.
Best of all, your keratin-treated hair can hold its look for weeks, if not months. So you can enjoy the benefit of having an amazing hairstyle for a long, long time to come. That makes it ideal for the start of the school year, the beginning of autumn, of the first day of the rest of your life.
Change Your Life
Keratin is not only safe, it's also life-changing. When you treat yourself to a Brazilian keratin hair straightening treatment, you can expect to be the center of attention wherever you go. Get ready to turn heads when you walk into a room. You may even become so popular that you won't even remember what your life was like before your keratin treatment.